Masvingo Zimbabwe Rollouts - December 2021
Church leaders in the Masvingo region of Zimbabwe have received their LEARN Pastor Study Packs. They now have access to dozens of scripturally sound resources and can create sermons, access the Bible in multiple translations, and more. Please pray for these leaders as they use the LEARN system to encourage and build their congregations.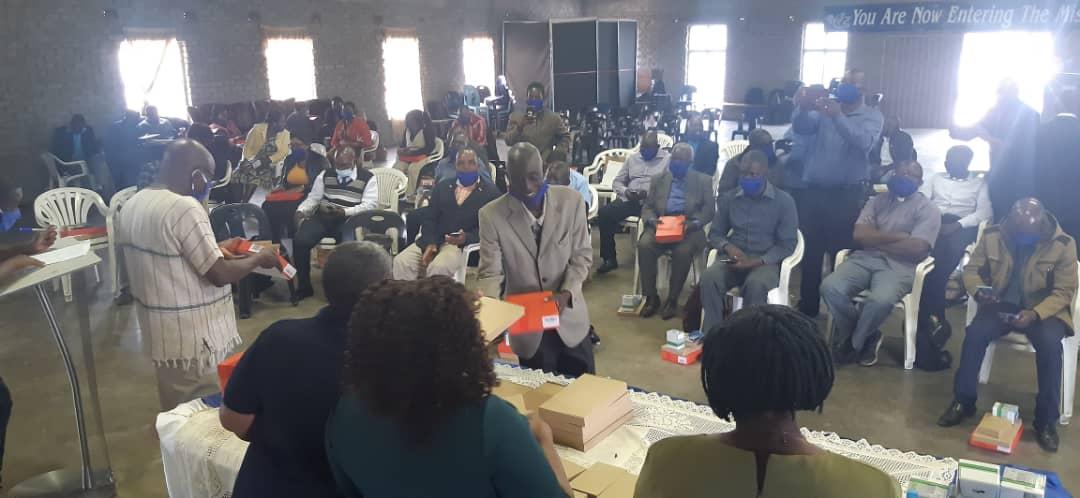 Tue, 07 Dec 2021 10:30:01 GMT
Keswick Convention 2021
LEARN Global will be part of
this year's Keswick Convention
scheduled for 17th July - 6th August 2021. Due to the pandemic, we won't be there in person, but our literature and poster will be available on-site. You can scan the QR Code using your mobile phone to link to our
Welcome to LEARN Global
page.
Wed, 30 Jun 2021 09:52:14 GMT
Mashonaland Central Rollouts April 2021
This year's LEARN Zimbabwe rollouts in Mashonaland Central took place on 17th April and saw over 50 delegates attend. Both events saw Church leaders receive their Electronic Pastor's Study Pack including the LEARN app and resources. Thanks to the team in Zimbabwe for managing these rollouts during the pandemic and may God bless the work there.
Mon, 19 Apr 2021 10:46:41 GMT
LEARN App Version 2.2.2.4 Released
The new version of the LEARN app is now available on Google Play Store
https://play.google.com/store/apps/details?id=net.lhsoftware.learn
. It fixes all known bugs and adds many new features including:
- Print functionality throughout app
- Commentaries screen with full search and Bible passage lookup
- Maps screen
- Dictionary and commentary functionality added to Bible screen
Fri, 12 Mar 2021 06:56:37 GMT
Kwekwe Rollout October 2020
Twenty church leaders from the Midlands province in Zimbabwe attended Kwekwe for the latest distribution of the LEARN Pack. This is the first LEARN distribution since the COVID pandemic has struck. For distributions to continue, tutorial modules have been created and added to the application that helps train the delegates on the operation of the app. This reduces the time church leaders need to be in contact with each other, reducing the likelihood of transmitting the virus.
Congratulations to all the delegates in Kwekwe and we pray that the LEARN programme will aid your ministry.
Fri, 23 Oct 2020 08:24:21 GMT
LEARN App Version 2.2.2.2 Released
Thu, 22 Oct 2020 09:00:00 GMT
LEARN App Version 2.2.2.1 Released
Fri, 21 Aug 2020 06:56:37 GMT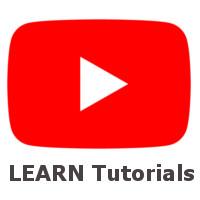 LEARN Tutorials
The new LEARN Tutorial videos are now available via YouTube. They cover all aspects of the LEARN Global Study Packs including hardware and the E-Library usage.
Wed, 19 Aug 2020 15:20:18 GMT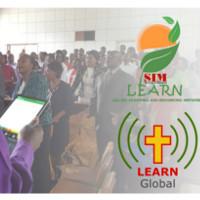 LEARN Zimbabwe Project Update April 2020
Project Leader Mark Armstrong gives an update on LEARN Zimbabwe in a new YouTube video.
Hear how the Leaders Equipping And Resourcing Network is helping to change lives. Listen to Rev. Godwill Moyo as he gives honest feedback on how LEARN is benefiting his pastoral care.
Wed, 22 Apr 2020 16:50:29 GMT
Chitungwiza and Bulawayo Rollouts - March 2020
This year's first rollouts of the LEARN Pastor Study Packs in Zimbabwe are currently underway. Over x100 church leaders are coming together in the two provinces within Zimbabwe to encourage each other, study God's Word, and receive their Study Packs which contain the LEARN Global App. Please pray that God will bless these events and His Word as it spreads across this beautiful country.
Fri, 06 Mar 2020 18:30:01 GMT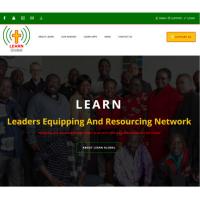 LEARN Global Website Goes Live
Our new website provides detailed information regarding our services and mission along with new videos of our apps
Fri, 28 Feb 2020 14:55:28 GMT
New LEARN Global Branding
We are excited to launch our new logo and brand for LEARN Global Ltd. With the cross at the centre, it combines the recognizable Internet wi-fi symbol with our core message of spreading the Gospel worldwide. Our colour palette mimics the flag of first partner, SIM in Zimbabwe, which is the breadbasket of Africa and a central point on the globe. May God bless His message through this work.
Thu, 06 Feb 2020 18:16:53 GMT
LEARN Zimbabwe Third Rollout in March 2020
The next wave of delegates in Zimbabwe will soon be receiving their mobile libraries. One hundred church leaders from Bulawayo and Chitungwiza will meet together at the LEARN Zimbabwe conference venues at the beginning of March. There they will receive training and support along with the computer tablet mobile library filled with Christian resources and study aids.
Please pray that all the hardware will be delivered safely to the 'front line' and that God will ensure His Name is glorified in this next rollout. There have been many challenges along the way but God has been good. Please pray that the solar chargers will soon reach these church leaders as there have been major delays due to the Coronavirus outbreak.
Thu, 06 Feb 2020 17:51:29 GMT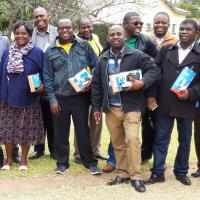 Langham Publishing Promote LEARN
Langham Publishing has published the article '
Tackling the Drought of Christian Resources in Zimbabwe
' on their website and social media platforms.
Sat, 16 Nov 2019 07:46:54 GMT
LEARN Zimbabwe Phase 1 Commences November 2019
After the resounding success of the LEARN Pilot launch, the next wave of delegates will join the programme at the beginning of November 2019. Fifty church leaders from the Harare and Mutare regions of Zimbabwe will travel to the two conferences to meet and encourage each other, improve their ministry skills, and receive their computer tablets and packs. Each computer tablet comes pre-installed with the LEARN app and over forty handpicked resources including ebooks and Bibles while the packs offer solar chargers and batteries. More details will be posted soon.
Wed, 30 Oct 2019 09:06:22 GMT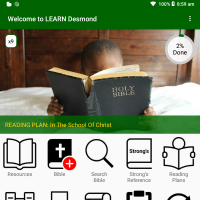 New Version of App Released
Tue, 24 Sep 2019 14:00:00 GMT
LEARN Global Pilot in Zimbabwe Launches to Success
24-25 June has become a memorable date in the LEARN Global story. The first 18 tablets containing the LEARN Global Android App were issued to pastors in a pilot at UBC Hospitality, Harare. Delegates from the region flocked to participate in the first part of the Zimbabwe project. Each delegate received a Lenovo 8" tablet and cover, a solar charger, power bank and LED light. The LEARN app offers forty Christian resources dedicated to assisting Church leaders covering topics such as devotions, Church doctrine, and homiletics. Smiles beamed around the room as the pastors were given their packs.
On 27-28 June 2019 the second Zimbabwe LEARN Pilot took place with 18 pastors gathered at a two-day workshop at Lighthouse Church in Mutare. As with the Harare pilot, the features of the app were demonstrated to an enthusiastic group. Each praised God as they received the tools to help enable them spread the Gospel of Christ.
We want to thank all the delegates for attending and making this a memorable and God-glorifying event. Videos of the events will be uploaded to the website in due course.

Thu, 18 Jul 2019 09:00:36 GMT
LEARN launched at Worldwide Missionary Convention
Sat, 25 May 2019 13:56:01 GMT
LEARN Zimbabwe Pilot Launches June 2019
LEARN Global will host two conferences in Harare (24th-25th June 2019) and Mutare (27th-28th June 2019) to launch the LEARN Zimbabwe project. Partnering with SIM (Serving In Mission), LEARN Global will offer 36 church leaders in Zimbabwe the opportunity of becoming ambassadors for the project and help lead the way for the future. Each leader will be presented with a computer tablet with the official LEARN App installed, a tablet case and a solar charger.
The LEARN App is designed to assist church leaders in studying the Word of God. Included are over thirty study books specifically chosen for the leaders in Zimbabwe. Please read more about the app in our Software/Apps page.
Please pray that the conferences will be well attended and successful. This pilot is the first step to LEARN Global's goal of assisting church leader's to become more effective Gospel communicators.
Thu, 16 May 2019 13:20:46 GMT